Carmen Ligia Lugo Espinosa
---
Carmen Ligia Lugo Espinosa
Vice Rector for Finance & Administration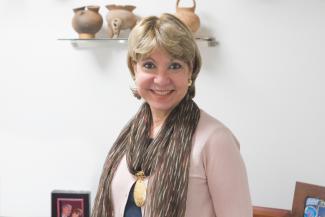 Carmen Ligia Lugo E. holds a Master in Business Administration from Instituto Centro Americano de Administración de Empresas (INCAE) in Alajuela, Costa Rica. Holds a Bachelor's degree in Commerce with concentration in Accounting from Universidad Nacional de Panama in the Republic of Panama, and holds the CPA License from Panama Government.
During her professional career she has held positions as a Financial Analyst in companies in Costa Rica, Honduras, Colombia, Mexico, Ecuador and Panama.
She has taught at a master's level in different universities in Panama and Ecuador in areas such as Budget Control, Cost Control, Finance and Accounting.
As Vice Rector for Finance and Administration since 2014 she oversees the Accounting, Cashier, Bookstore, Reception and Maintenance Departments.
One of her main responsibilities include the budget control of the University and maintains the financial and accounting information of Florida State University