Vice Rector for University Relations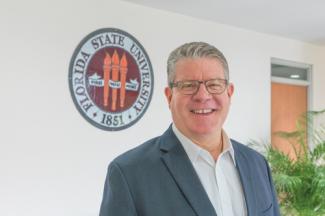 Alonso de la Guardia received his B.S. from the Florida State University College of Business in 1975 and later pursued graduate studies at University of Oklahoma. He also holds a Professional Certified Marketer (PCM®) certification from the American Marketing Association.
He started his professional career in the financial industry, first with Bank of Boston and later with International Bank of Panama, where he served as Associate General Manager. His career later stretched into the distribution and Real Estate sectors.
He served as Vice President of the Board of Directors of the FSU campus in the Republic of Panama from 1999 until 2011 – a period that witnessed the implementation of the Torrijos-Carter Treaties and the opening of our campus in the City of Knowledge.
In 2011 he resigned from the Board to assume the position of Vice Rector for University Relations with the mission of growing our campus into an international institution with students from all continents. His main responsibilities include enrollment management and stakeholder's relations. He also directs our Professional Development Program.